Heating Tune-Ups & Service on the South Shore
At Reggie's, we're proud to offer the most reliable heating service on the South Shore. Our technicians are highly experienced and industry-trained to work on most types of equipment, and we strive to provide the best customer satisfaction with every job we do.
---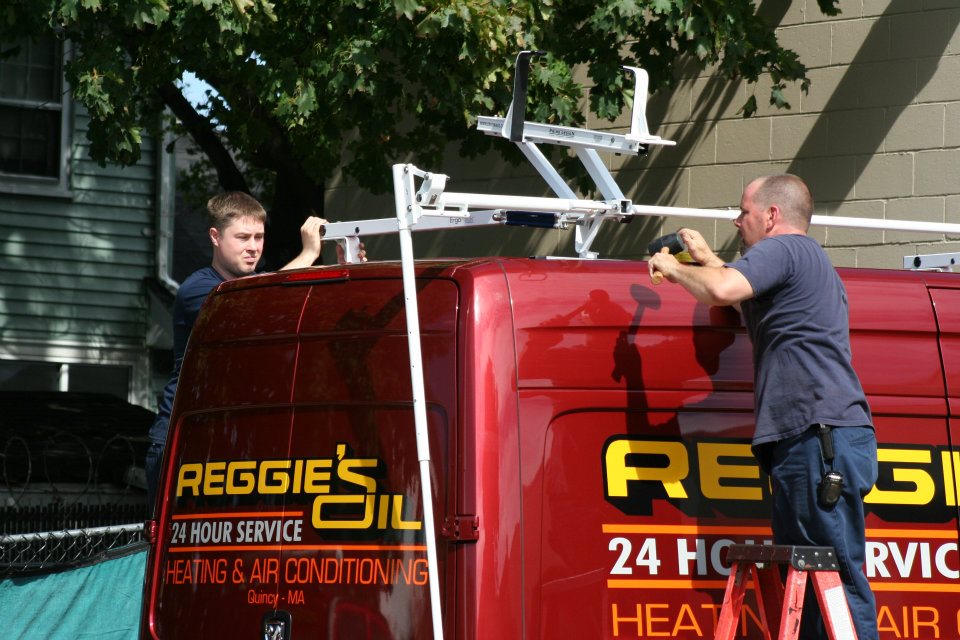 Annual Tune-Ups and Maintenance
Getting your furnace or boiler serviced just once a year can do wonders for its operation and efficiency. Annual service will keep your heating system running at peak efficiency. Plus, you'll reduce the risk of major system malfunctions that could turn into expensive damages and repairs.
Benefits of an Annual Tune-Up
Maximize Energy Efficiency: Your system will be operating in its best condition after a tune-up, which will lower your energy bills and increase your system's warmth output.
Reduced Risk of Mid-Season Breakdowns: When a technician from Reggie's performs annual maintenance on your heating system, you can rest assured that anything wrong has been corrected and checked to ensure it's operating in its normal working condition.
Greater Peace of Mind:

With a tune-up, you can relax, knowing that you've done everything needed to ensure your system is fully functional and ready for the heating season.
Don't wait until your heating system malfunctions. Book your annual tune-up with Reggie's today.
REQUEST AN APPOINTMENT
Heating System Repairs
If anything goes wrong with your heating system, you can count on Reggie's to diagnose and correct the problem efficiently and affordably. We've been helping customers along the South Shore stay warm for over 40 years. Whether it's a minor repair or a full heating system replacement, we can get it done.
---
24/7 Emergency Service
No matter what time of night or day, whether it's a weekend or holiday, you can count on Reggie's for emergency service. We don't leave our customers in the cold, so whenever you need us, just call if you have an emergency.
READ MORE ABOUT 24/7 SERVICE