Air Conditioning Equipment Installation on the South Shore
Nothing beats summer in New England, but they are so short, so make sure you enjoy them the right way! The best way to enjoy the warm weather is to have a reliable air conditioner provide you with cooling comfort after a day in the sun. If you're considering installing a new high-efficiency central A/C, Reggie's has you covered. Our experienced and licensed technicians can help you install the perfect air conditioning system for your home affordably. Our service team is expertly trained to install all types of air conditioners. At Reggie's, we install all of the highest-quality names of air conditioning and air purification systems available on the market today.
---
Benefits of New, High-Efficiency A/C
When you upgrade your old A/C unit or invest in adding a brand-new air-conditioning system, you'll experience more than just better summer comfort. High-efficiency air conditioning systems use less energy to operate, provide even whole-home cooling, and are equipped with the latest technologies.
Improved indoor air quality
Reduced risk of mid-season breakdowns
Maximum energy efficiency
Lower power bills
CALL & REQUEST QUOTE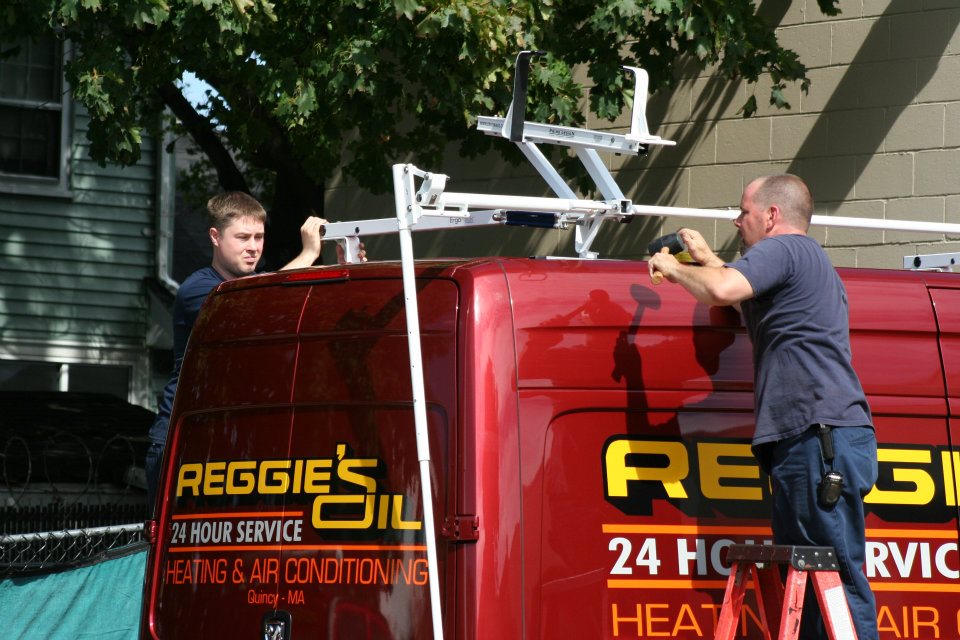 Installation You Can Trust
The most important part about choosing the right A/C for your home is having it properly installed. Even if you purchase a top-of-the-line system, it must be installed correctly to function perfectly. Our team will work one-on-one with you to help you choose the best fit for your home, determine the correct size, and install the system. Once the system is installed and running, our work will only be complete when you are fully satisfied with the job. Contact us today to discuss your A/C installation needs, and we'll schedule a time that's convenient for you to come to your home.
CALL REGGIE'S